Welcome to Our Site
Ethos of Dunfermline Waterpolo Club
To provide support in which all club members have the opportunity to work hard to achieve their personal best.
To encourage individual and team development within a strong supportive sporting framework
To create and sustain an environment where everyone is equally valued.
DWPC Continues with Normal training
Training continues iaw the interim schedule despite increasing restrictions elsewhere is Scotland. Our thanks to everyone for their efforts in complying with the Covid rules and guidance to ensure we maintain the safest possible environment.
We have welcomed back some of those who have been self isolating whilst last night (Tue 13 Oct) we also hosted a local College photography student Vince Graham from 8pm. Vince complied with all covid restrictions to attend and take a variety of 'action shots' as part of his course work whilst training continued as normal.
These photos will be made available to the club in due course.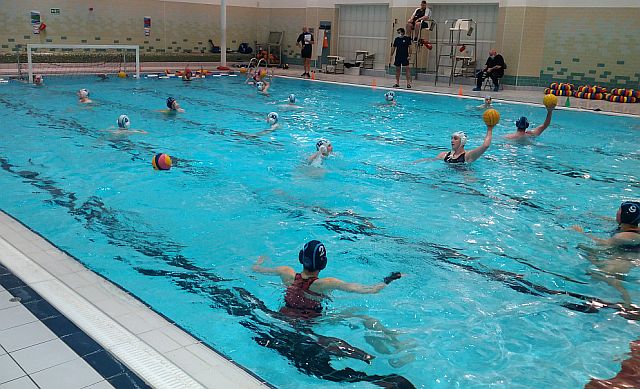 DWPC Returns to the Pool 15 Sep
Successful 1st session back with 50 players attending (23 at 6-30pm and 29 from 8pm) so really busy.
Focus was to start to rebuild fitness and developing individual skills. The shallow end proved challenging for many of our taller players but for others also offered a chance of a breather from treading water ……
By the end there were quite a few red faces but plenty of smiles and positive chatter and hopefully not too many aches the following morning.
Well done to David IRONMAN Baxter
Congratulations to David Baxter who completed his Fife Ironman Challenge in aid of 2 charities.
At 6am on Sat 29 Aug he started the swim in LochOre for 2.5miles, Then two loops round Fife on the bike for 112 miles and then 4 loops through Dunfermline to complete the 26.2 miles of the marathon.
Finishing around 13 hours and 140.7 miles later.
Well done David......