Welcome to Our Site
Ethos of Dunfermline Waterpolo Club
To provide support in which all club members have the opportunity to work hard to achieve their personal best.
To encourage individual and team development within a strong supportive sporting framework
To create and sustain an environment where everyone is equally valued.
DWPC Girls at Inter-regionals 2021
Well done to Sophie, Kayleigh, Zara, Amelia and Robyn playing for the Scotland Saltires U16 Girls at the Swim England Inter-regionals in Walsall 4-5 Dec.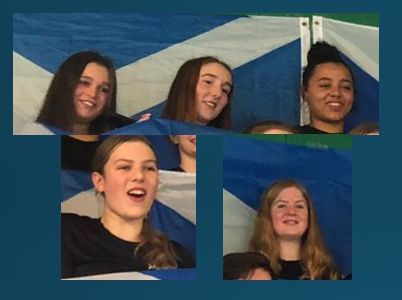 Awards: Sophie - Scotland MVP
Kayleigh - Top Goal Scorer, Coaches MVP
Zara - Waterpolo Goalkeeper of the Tournament
Well done to all our players
DWPC Players at the SE U16 Boys Inter-regionals
Well done to Dunfermline Water Polo Club players Georgios, Cailean and Jason playing for the Scotland Saltires U16 boys this weekend 27/28 Nov in Walsall at the Swim England Inter-regionals.
The team won 4 out of 4 and played well throughout.
Game 1 Saltires 17-8 win over East.
Game 2 Scotland Saltires win 15 - 9 over East Midlands
Game 3 Saltires 8 - 7 win over Wales
Game 4 Saltires 12 - 5 win over North east Steelers
BMC Cup On 5 Dec at Carnegie
Good luck to the 2004+ boys team taking part in the BMC Cup with Saul Paton as the goalkeeper.
The minipolo squad will also be taking part in the Mini waterpolo exhibition game at 2.50pm. Team should meet at the pool at 2.30pm.
Match Rules
The games will be played under normal rules used in Scotland, with the following adjustments:
- The 4 x periods will be 6mins checked time rather than 8mins.
- Only 1 time out will be allowed per team, per game.
- Any player or coaching official who receives a red card will receive an automatic 1 match suspension from poolside & the balcony area.
- Any player who is found guilty of a brutality offense shall take no further part in the tournament.
DWPC Christmas Raffle featuring a Hamper of M&S items
Following a break last year due to Covid restrictions, the DWPC Christmas Raffle featuring a Hamper of M&S items is back.
This is our key fundraising effort of 2021 and monies will be used to support club activities in 2022. A list of items needed to make up the hamper is on the online form on our website and all items for the hamper should be from Marks and Spencer range. Other prizes for the raffle are also welcome.
CLOSING DATE THURSDAY 16th DECEMBER 2021
(Hand-over of Perishables to be made closer to 21st December Draw date)
The raffle will be drawn on 21 Dec (Raffle Tickets available on club nights) which will be our last club night before the Christmas break. To donate M&S items for the hamper follow the link on this home page (top LH corner): https://www.dunfermline-wpc.co.uk/Forms/hamper_form_2021.php
Please pass all donations to Club Pres or Sec.
Update : Great response - ALL ITEMS TAKEN but extra prizes for the Raffle welcome.